The digest with the results of March 4 was prepared jointly with the guys from Moni… If speed is important to you, you can read the news in Live mode in our Telegram channel, and if you want to keep your finger on the pulse, subscribe to the email newsletter and receive digests directly to your mail.
Is real growth yet to come?
The real bull run hasn't even started yet! We have just passed the first major price wave. Get ready for the second wave. There should be 3 of them in total.
Bitcoin's potential is limitless, and BTC price prediction at $ 1 million is quite reasonable – CEO Kraken
Jesse Powell, the founder and CEO of the Kraken crypto exchange, believes that BTC has almost limitless potential for growth in dollar terms, and there is no reason for investors to sell it now.
He admitted that cryptocurrency could become the preferred vehicle for capital accumulation in the near future.
"I think it will surpass gold as a store of value in the short term. In this case, a million dollars for BTC in the next ten years is quite reasonable "Powell said.
The Kraken CEO also suggested that soon the prices will be set in BTC, and in the more distant future it will be possible to buy the planet or the solar system with it.
Speaking about the prospects of the exchange itself, he admitted that Kraken may enter the stock market next year, but this is not guaranteed.
Aluna Social sale details from DAO Maker
In order to apply for participation in the Aluna Social sale, you need to have at least 500 DAO on your wallet and ATTENTION: you had to hold them within 10 days!
There will be 555 winning tickets in total, but PLEASE NOTE: there are 370 allocations in total. That is, if you have a winning ticket, you still need to be in the top 370, which will be able to deposit $ 500 each. Such a market, what to do.
Timeline
from March 4, 19:00 (Moscow time) to March 7, 15:00 (Moscow time) – registration of wallets using this link
March 7 18:00 (Moscow time) – announcement of the winners and the beginning of the passage of KYC
March 7, 19:00 (Moscow time) – the process of transferring USDC for allocation begins
More details: in the Medium article
Information about the project: on the research page
NEM (XEM) – Trade Contest and Symbol Drop!
In honor of the launch of the Symbol blockchain and the XYM token (here are the snapshot details), Binance will hold a trading competition on XEM trading pairs for a Russian-speaking audience with guaranteed and daily prizes.
Carrying out period: from March 5 03:00 to March 12 23:59 (Moscow time)
Promotion A: XEM Trading Contest – $ 5,000 to Draw
Promotion B: Trading Contest with Guaranteed Prizes – 5000 BUSD will be drawn
Promotion C: Daily Lottery – 3000 BUSD Drawn!
Details: binance.com/ru/blog/421499824684901722
PS: On September 15th, when we made the Symbol video, XEM cost $ 0.12. Now around $ 0.75, which is a little more than 6x.
DEX exchange dYdX is testing Layer2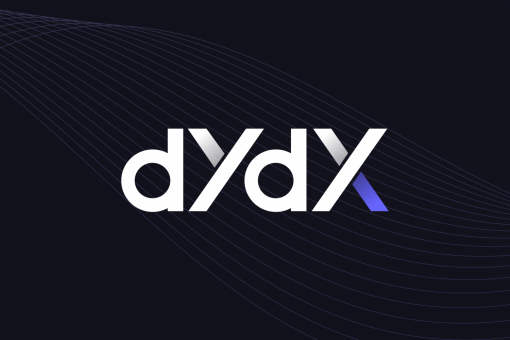 Commissions in the Ethereum network, as well as the absence of most of the instruments we are used to, do not allow DEX exchanges to compete with centralized ones for the title of "trading platform". We mainly use 1inch, Uniswap or DODO (why not) to buy or merge some kind of shield that is not on Binance.
Yes, there are other tasks, but this is still not an exchange in the traditional sense, but a "swapalka".
And so the American exchange dYdX launched the closed alpha of its Layer2 terminal on zkSTARKS. In 2021, it is planned to switch to the DAO model and release its own token. We strongly advise you to take a closer look at this exchange, because the guys are creating something really cool with a bunch of trading functionality, besides, on Layer2 with all the ensuing buns.
PS: it is not known whether there will be a drop for alpha testers, but it is better to submit, because it is free, and the product is cool.
Did you miss Blockchain Life?
On April 21-22, Moscow will host the 6th International Forum on Blockchain, Cryptocurrencies and Mining, which will bring together 4000 participants and 70 sponsors at the Music Media Dome site.
Forum members: Binance, FTX, ByBit, TradingView and many others.
Participants will receive: live interviews with forum headliners, speed networking between participants, access to the Networking 2.0 application, StartUP Pitch competition, Blockchain Life Awards and much more.
Read more about the conference in the press release on our website.
– Tickets: https://blockchain-life.com/europe/ru/
– Discount for the promotional code "Incrypted" – 10%.