In his latest book, Stephen Hawking made a rather powerful statement that is worth pondering.
Let's go back to 2009. Here is Hawking sitting in a room decorated with balloons. He is clearly waiting for guests – the table is set, the champagne is being cooled in an ice bucket. It was a closed holiday, for which the astrophysicist was expecting only time travelers from the future – but no one came to him.
Hawking was then unable to prove that time travel was possible and, according to a 2012 report by IFLScience, speaking at a symposium, he said, "I have experimental evidence that time travel is not possible." After that, the scientist told how he threw a party for guests from the future, but no one came to it.
Nevertheless, we know that by the time of his death in March 2018, the astrophysicist did not rule out the possibility of time travel – in his posthumous book Brief Answers to Big Questions, he again returns to this topic. He writes that this is "a very serious matter," but notes that if you apply for a grant to study time travel, you will be fired immediately.
So is time travel possible? Will a person ever be able to solve this problem? In a column in The Conversation, a scientist at the School of Physics and Astronomy at the University of Nottingham named Peter Millington attempted to address some of these issues.
The speed of light is the most important thing in time travel
Millington writes: "We take the ability to call friends and family around the world for granted, but in reality their voices and images travel quickly, but not instantly."
No signal – or, as physicists say, an electromagnetic wave – can travel faster than the speed of light, which is exactly 299,792,458 meters per second. Einstein, within the framework of his theory of relativity, postulated that the speed of light is a universal constant, that is, light moves in a vacuum always at the same speed – and regardless of the observer.
And, if we are talking about the possibility of time travel, this condition becomes very important – the conclusion that nothing can travel faster than the speed of light follows from the principle of causality, which says that an action can occur only after a cause – which is what time travel does. impossible. Millington explains, "If I go back in time and prevent my own birth, I change cause and effect."
Is travel to the future possible within the framework of Einstein's theory of relativity?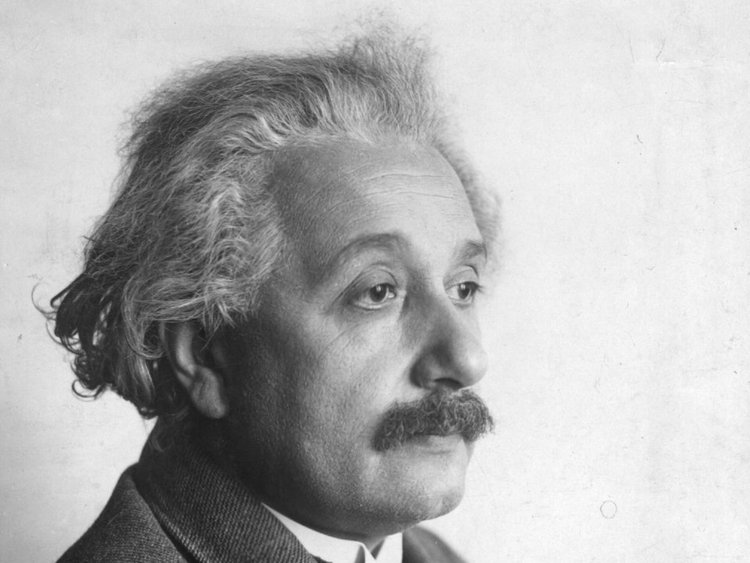 From the constancy of the speed of light, however, it follows that space and time are not absolute, but relative, and time passes at different speeds depending on the speed of movement of objects. For example, a clock running in a car moving at a constant speed runs slower than a bystander standing on the street.
It already looks like a trip to the future – even if the time difference between the moving driver and the observer is only a billionth of a second.
Millington explains this with the following example: "If I had to fly away very quickly in a spaceship and then return to Earth, it would take less time for me than for those I left at home. They would have decided that everything has slowed down for me, that I have aged less than them, but to me they would seem, on the contrary, to have run ahead of me. "
What would happen if we, contrary to the theory of relativity, could move faster than light? Could we really go back in time?
The answer to this question is not easy. Millington says that in this case the principle of causality will become inapplicable, and we will no longer be able to tell whether time moves forward or backward. Moreover, the Theory of Relativity states that mass and energy are one and the same, which means that infinite energy would be required to accelerate any particle with rest mass faster than the speed of light, and we have not yet found particles without rest mass.
Traveling to the future through a space-time tunnel
However, as Stephen Hawking writes in his book, perhaps there is still a way to travel into the past – through a space-time tunnel or, as they say, a wormhole connecting two distant parts of the Universe.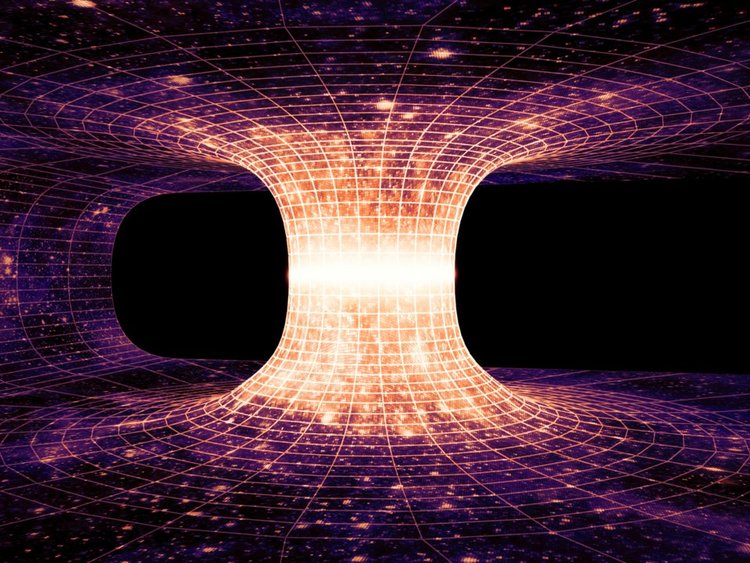 In Einstein's General Theory of Relativity, gravity is a consequence of the distortion of spacetime under the influence of mass – which reportedly affects the movement of mass. In physics, the concept of "space-time" characterizes a combined representation, including three-dimensional space and one-dimensional time, in the form of a four-dimensional mathematical structure.
Millington writes: "The more mass we concentrate in a certain region of space, the more space-time is deformed and the slower the clock located nearby. If we squeeze enough mass, these distortions will reach such magnitude that even light cannot escape gravitational attraction – in this case, a black hole will form. "
However, only the edge of a black hole is relevant to time travel: time there passes infinitely slowly relative to a distant observer. Physicists speculate that wormholes can form from black holes.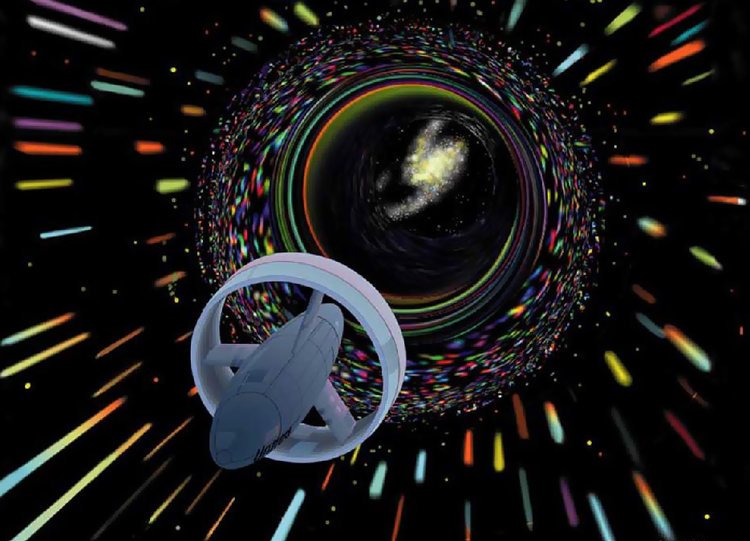 Wormholes are a kind of tunnels in space-time that allow you to move between points A and B at the speed of light, but to stabilize such a tunnel, you need a place with a negative curvature of space, that is, negative energy density. But can the energy density be negative at all?
Most people familiar with classical physics of the 19th century would answer this question with a confident "no", but modern quantum mechanics does not exclude the existence of negative energy densities: according to this theory, empty space is not empty at all, but is filled with pairs of particles that constantly appear and disappear, and an area in which fewer pairs appear and disappear than elsewhere will have a negative energy density.
True, as Millington explains, there is still no theory that would combine Einstein's theory of gravity with quantum mechanics, so while the answer to the question of whether travel to the past is possible remains one of the many secrets of our universe.
Subscribe to our channel in Yandex.Zen. Not only technology and crypt, but also many exclusive stories, useful materials and beautiful photos.