Financial institutions around the world are constantly hearing about the end of banking. To prove that this is not true, banks need to constantly work on themselves. What can you do to prevent your bank from sinking into oblivion?
Improve the convenience of your mobile banking
Consumers are increasingly choosing banks and credit unions based on their digital banking capabilities. Today it is no longer enough to simply display account balances and a list of recent transactions. Clients require more advanced features. Here is some of them:
Opening an account from a mobile device
Most financial institutions claim to support opening accounts and applying for loans via smartphones, but in fact a very small fraction of them conduct all transactions without the personal involvement of the client.
There is no reason why a customer should go to a bank branch just to sign, verify personal information or transfer funds. There is nothing more archaic in the banking industry than the requirement to visit a bank. Correct this flaw first!
Money transaction
Customers expect to be able to easily transfer funds both between bank accounts and to accounts with other financial institutions. If you already provide this service, check how easy and affordable it is. Simplicity can be measured by the number of button clicks required to complete a task.
Payment of bills
The phrase "mind and forget" should be the mantra in the mobile bill payment industry. As with translations, make sure the process requires minimal user effort and is intuitive. Remember, if the setup process is complicated on its own, it doesn't matter how easy it is to use it later. In this case, clients will abandon the setup long before it is complete.
Mobile contributions
The researchers found that customers value the user experience with mobile banking by how easy it is to deposit money into an account via a smartphone. If several tries are required before a deposit or check is accepted by the bank, then a serious error has crept into the process. Most likely, the client will simply go to a competitor.
Peer-to-peer payments
There is no room for bank preference in peer-to-peer payments. Consumers will use an app that is popular with their family and friends (Venmo, PayPal, Square) rather than the one preferred by the bank. Simplify your peer-to-peer application experience and customers will reach out to you.
Get busy promoting
Customers may be new to the bank's mobile app. Take care of their training and promotion of the application's capabilities. Use short videos and easy-to-understand guides to educate consumers about your product. Continue this work until a high level of penetration and use of the mobile banking application is achieved.
Some elements of the service need improvement in the vast majority of financial institutions. Mobile banking applications often require redesigns, but even the above measures are enough to get you on the road to improvement.
Remember to pay attention to legacy operations back officepreventing the introduction of digital technologies. Reimagine internal processes to differentiate your company from the competition.
Become a financial partner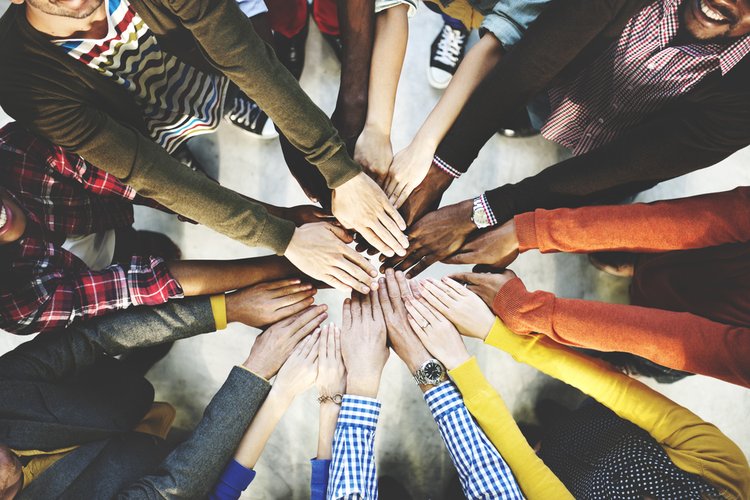 Consumers hate budgeting and don't like to think about saving. New digital technologies and transaction monitoring allow financial institutions to act as assistants and consultants in these matters. Take advantage of this opportunity to increase customer confidence and loyalty (and, of course, the bank's profit).
Real-time financial information
Modern technologies allow clients to receive information on the status of their accounts on mobile devices in real time. The importance of this can hardly be overestimated.
Proactive alerts and notifications
Consumers are no longer satisfied with being notified of a problem once it occurs. They want to know in advance that a transaction may cause complications. The banking app should be like modern cars, warning drivers of road hazards. But don't stop there. Use notifications to educate consumers about opportunities to improve their financial situation or provide advice.
Automated Savings Tools
Most financial institutions offer some kind of automatic replenishment program for savings accounts at regular intervals. Tracking the financial habits of customers allows you to create automated tools that will redirect excess funds from checking account to savings account (or vice versa). Automatic rounding of payments (when all accounts are rounded to a certain value, and the difference is then invested) or funds transfer to investment accounts – consumers will welcome any help from a financial institution aimed at increasing their savings.
Financial education
Long gone are the days when educational seminars were held in bank branches or in hotel conference rooms. Teaching materials are now available online or in mobile applications. At the same time, the content can be personalized for a specific consumer, and the information collected about customers will help improve interaction with the target audience.
Introduction of new products
New products are constantly being offered to help you save money, calculate a budget, reduce debt, and maintain confidentiality. A bank's partnership with suppliers of such products can be beneficial for business, especially for smaller financial institutions with limited budgets. These products will help the bank stand out in an era when price levels and location have lost their value.
Personalize the customer experience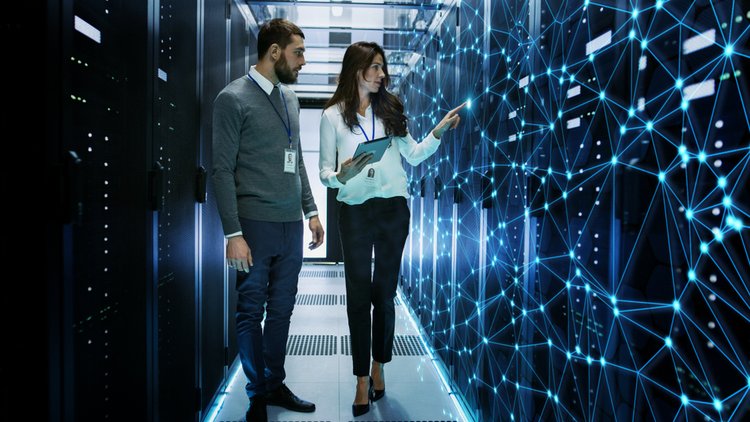 In the digital age, when data is processed at lightning speed and customized solutions can be offered in real time, global product campaigns have lost their relevance.
Move from promotion campaigns to solution marketing
Customer data should be processed in real time and recommendations and advice should be offered based on their past and present behavior. These recommendations should be immediately communicated to the client through the selected channel in an individual manner. Integration of people into the process should not be ignored if it is the best way to improve user experience.
Advanced marketing
Banks and credit unions need to move from words to deeds and seek partners to help change outdated marketing strategies and tactics. The move from offline to online marketing is based on the ability to serve customers in ways never before imagined. Look for partners who can help with the collection, processing, analysis of customer information for personalized marketing.
Digital retargeting
Millions of dollars are lost every year due to insufficient tracking of consumer behavior. Customers often abandon not only mobile or online stores, but also banking applications. Banks and credit unions should take into account their requirements and try to interest all potential customers who are disappointed in their services.
Next steps: Develop, buy or partner?
There have always been many options for how to innovate and offer better solutions. Today, speed comes first in this equation.
A wait-and-see attitude is no longer acceptable. Instead, it is imperative to innovate, take risks and change the existing paradigm of interaction between a financial institution and a consumer. Digital banking is evolving faster than ever, with customers as the main driving force.
Because the marketplace encourages innovation, you need to look for partners whose solutions can be easily implemented and quickly integrated, and you need to act now. The process may require a culture change, a reorganization of the overall organization, and the search for new talent. But banks have no choice: Amazon, Facebook, Google, and a host of other fintech providers are already on their heels to meet consumer demand.
Subscribe to our channel in Yandex.Zen. The best about crypt and personal finance, exclusives and a bit of lifestyle.