This is a weekly news digest summarizing the past week. If speed is important to you, you can read the news in Live mode on our Telegram channel, and if you want to keep your finger on the pulse, subscribe to the email newsletter and receive digests directly to your mail.
A week ago, we celebrated Bitcoin's birthday, it turned 12 years old. A week ago, Bitcoin cost $ 33 thousand. And now, not even a week has passed, but it has already broken through $ 40 thousand, $ 41 thousand and continues to grow.
Interestingly, we have been waiting for so long for Bitcoin to return to $ 20,000, and in less than a month it made x2 of its maximum. So don't go to the hays. But now more than ever you need to be calm and not give in to emotions.
As soon as Bitcoin took a break from constant growth and corrected, a huge number of longs were shaved off:
More $ 2 billion was liquidated in a day
On January 4, during the fall in BTC, $ 2.3 billion positions were liquidated, most of these positions are long.
Binance – $ 786 million
Huobi – $ 540 million
Bybit – $ 426 million
Okex – $ 332 million
Bitmex – $ 148 million;
FTX – $ 38 million
Meanwhile, the capitalization of cryptocurrencies has exceeded $ 1 trillion!
The total market capitalization of cryptocurrencies surpassed $ 1 trillion for the first time in its history after Bitcoin hit $ 36,500. Bitcoin still has a 68% dominance with a $ 680 billion cap.
Recall that the previous high of the market was at around $ 850 billion on January 6, 2018. On this day, many altcoins reached their historical marks, after which a protracted decline began, and the dominance of bitcoin was only 37%.
$ 33 million a day!
This is exactly how much the income of Bitcoin miners is now. Revenues rose to $ 1.3 million an hour or $ 33 million a day. Above this mark, the value was only for five weeks during the entire existence of the cryptocurrency during the market rally at the end of 2017.
More and more users are interested in cryptocurrencies
Crypto exchanges' web traffic grew significantly in December, with Binance sharing the lead with 56.3 million users and Coinbase with 48 million.
Trading volume on major exchanges amounted to almost $ 380 billion in December
Analysts at The Block have noted a significant increase in the volume of spot trading on crypto exchanges. The last time about the same trading volume on exchanges was observed in January 2018.
Most of the volume comes from Binance ($ 219.5 billion). The second and third places were shared between Coinbase and Kraken ($ 45.7 billion and $ 21.13 billion, respectively).
Bitcoin Futures Trading Volume Reaches New High!
According to CryptoRank data, the total volume of Bitcoin futures trading has exceeded $ 100 billion. This is a new all-time high. Most of the volume comes from Binance Futures – $ 31.8 billion.
Even JPMorgan has started talking actively about bitcoin.
Bitcoin is a competitor to gold and could hit $ 146,000 in the long run – JPMorgan
The forecast was made on the basis of calculating the theoretical capitalization of bitcoin in the event of an inflow of funds that are now in the ETF based on gold.
To achieve this goal, bitcoin, with a current capitalization of $ 580 billion, from current levels must grow four and a half times. This would equate it with private sector investment in gold through exchange-traded funds (ETFs) or gold bars and coins, notes in JPMorgan… However, this process will be lengthy.
"The convergence of volatility between bitcoin and gold is unlikely to happen quickly. We believe this will be a multi-year process. This suggests that a theoretical target above $ 146,000 for Bitcoin should be considered long term and therefore unattainable this year. "– writes JPMorgan analyst Nikolaos Panigirtzoglu.
Marcus Brownlee tweeted about Bitcoin!
One of the most popular tech reviewers, Marcus Brownlee, in the common MKBHD, mentioned Bitcoin on his twitter.
"Step one is to overcome the urge to buy BTC at $ 32,000. Step two is to regret not buying Bitcoin earlier. "
Another popular YouTube blogger, Mr. Beast: "Let's buy some [биткоинов] together "to which Marcus replied:" Step 3 – choose a price. Wait for this price. Cross your fingers. "
PS if you suddenly do not subscribe to MKBHD, then we highly recommend doing this one of the very first and top tech bloggers on YouTube.
Elon Musk became the richest man in the world
Tesla and SpaceX entrepreneur Elon Musk surpassed Jeff Bezos in the ranking of the richest people in the world and took first place with a fortune of $ 190 billion.
Elon reacted to this news on Twitter very modestly.
"How strange," he wrote. Later he added: "Well, back to work."
Back in early 2020, Elon was at the very bottom of the rating, but over the year his fortune increased by about $ 150 billion. This profit for Musk was provided by the growth of Tesla, whose shares reached $ 820. In just a year, Tesla grew 900% to reach a market value of $ 770 billion for the first time.
According to Assetdash, Bitcoin ranks 7th in terms of capitalization, while Tesla bypasses it by only $ 11 billion.
Bitcoin Standard Hashrate Token (BTCST) on Binance Launchpool!
Binance has announced a new project at the Binance Launchpool – Bitcoin Standard Hashrate Token (BTCST). Token backed by the hashrate of the Bitcoin network on the Binance Smart Chain.
Pools:
Pharming period: 2021/01/08 03:00 (Moscow time) (02:00 Kiev) – 2021/02/06 03:00 AM (Moscow time) (02:00 Kiev).
You can register on Binance using our link and get the maximum discount on trading fees.
100 Days of Elrond Hypergrowth!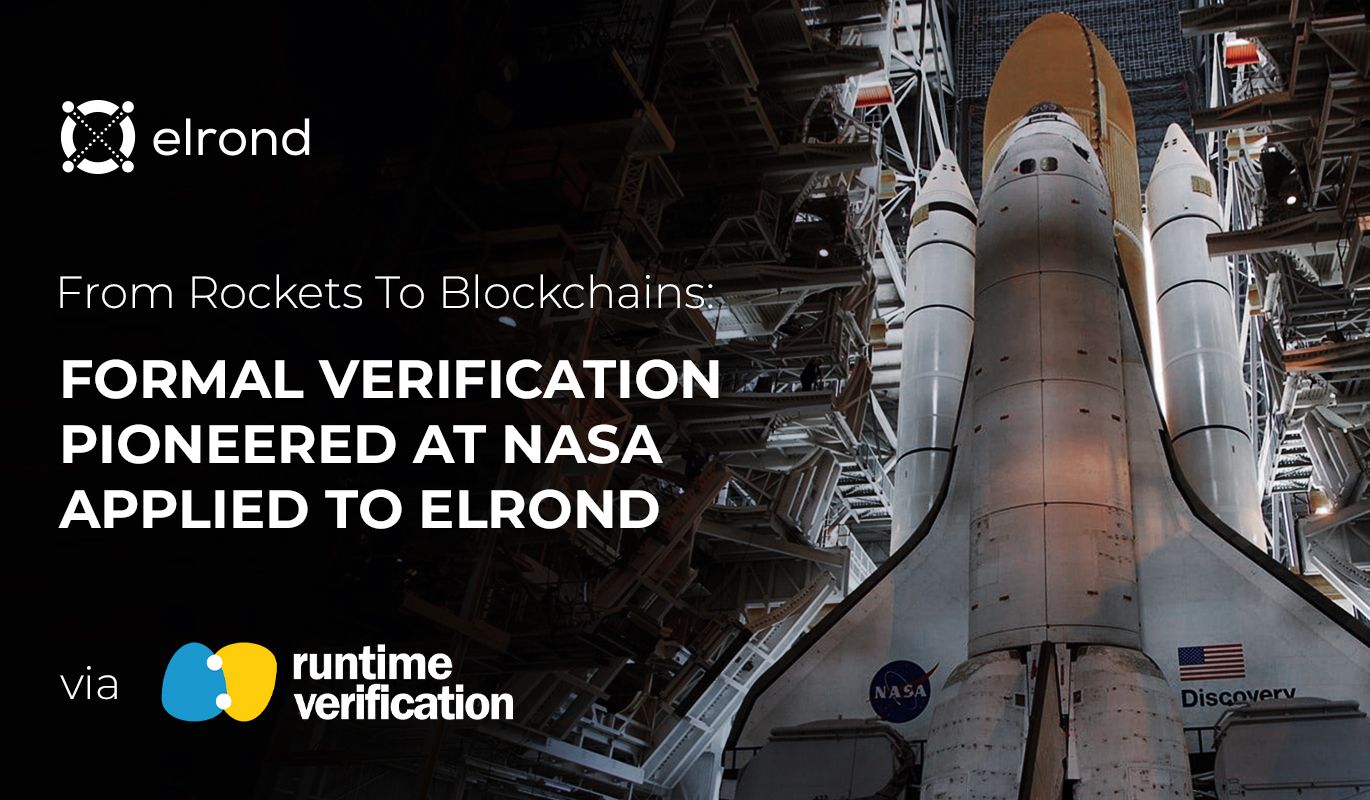 Elrond (EGLD) announced # hypergrowth100 – "100 days of hypergrowth", which will include updates, product launches, partnerships, upgrades, integrations, etc.
And here are some fresh announcements in one line
Elrond (EGLD) Will Use Runtime Verification To Raise Security Standards
Also token EGLD listed on 2 exchanges:
Ukraine chooses Stellar
Ukrainian government chose Stellar to build a central bank digital currency infrastructure (CBDC).
XLM token is up over 200% in the last week. The main reason for XLM's growth was the decision of the Ukrainian government to use the Stellar blockchain. By the way, we were among the first to write about this news.